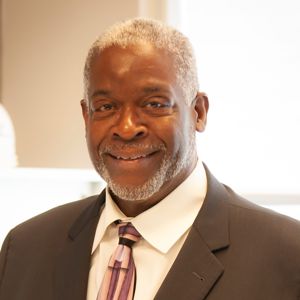 McCoy Legal Services in St. Paul, Minnesota, will be your guide and educator to make your estate plan a true success. While I am able to find fill-in-the blank forms that when properly signed and notarized do amount to a legal document, questions and confusion about filling in the blanks may arise.
Who do you talk to about those questions?
By working with McCoy Legal Services, you will be able to get those questions answered and more. In fact, those who have used the fillable forms and would like to have those documents reviewed can also benefit from a consultation to see if you guessed properly. If you have not begun the process yet, our conversation is the starting point, and I urge you to take advantage of it. It is free to you to meet with me and tell me your story. Let me answer your questions and point you in a direction that addresses your needs.
Click the link below to learn more about our attorney:
Ray McCoy Is More Than A Lawyer
I have extensive experience in higher education as a professor and student advocate. My background has helped me understand the importance of educating my clients to make informed decisions rather than telling them what to do. I want you to feel educated when you complete your journey with McCoy Legal Services. You will know the importance of the documents prepared for you, how they work, what they allow and do not allow, and how to explain those documents to your agents and others.
In addition to my solo law practice, I serve as an estate planning advisor for Affinity Plus Federal Credit Union, serving their more than 190,000 members throughout the state of Minnesota. I also provide free seminars for Affinity Plus members. You too are welcome to attend and participate.
Contact Our Office
Schedule a free initial consultation at McCoy Legal Services today by calling 651-262-3019. You can also get in touch via email.
I serve clients primarily in the Twin Cities metro area but also work regularly with clients in Bemidji, Grand Rapids, Moorhead, Fergus Falls, St. Cloud, Rochester and other cities throughout the Minnesota.